With A Box of Japanese Snacks
Let Bokksu bring your team closer with our Corporate gifts!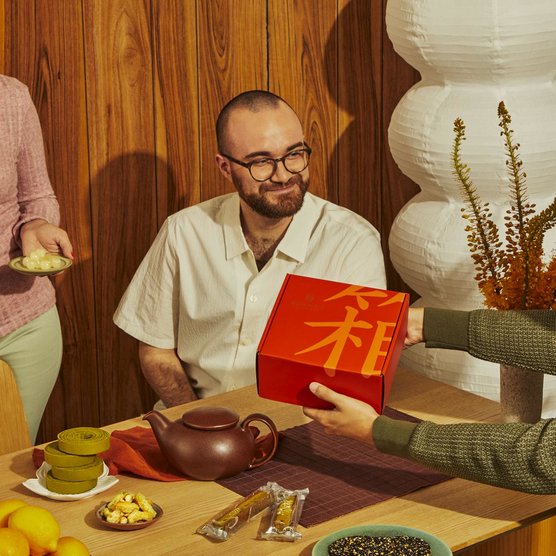 PERFECT FOR MULTIPLE RECIPIENTS
Self-service corporate snack boxes for US customers! Choose from our ready-to-ship collection and make it your own with brand-able digital unwrapping. Ship multiple items with just emails required for this simple process.
SHOP
QUESTIONS? TALK TO OUR EXPERTS
Bring your team together with a curated gift box straight from Japan! Create a custom order for any occasion for anything from our site. Talk to our snack specialists for more.
CONTACT
Choose from Gifts Under $50, Gifts Under $75, and Gifts Under $100.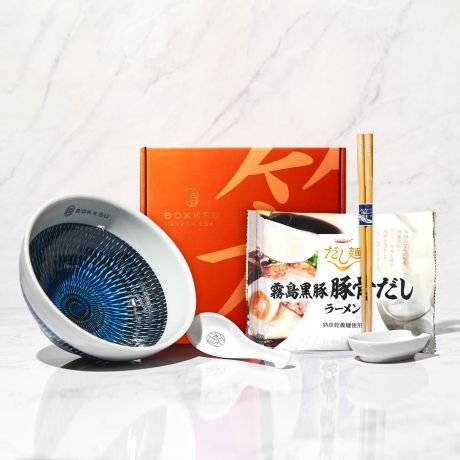 Affordable yet exceptional, these Bokksu Snack Boxes make a memorable gesture to show your appreciation.
SHOP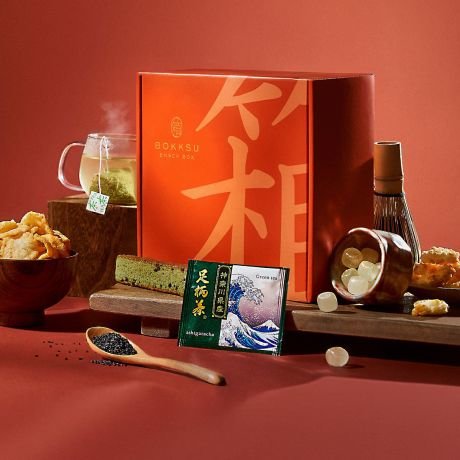 Explore our premium selection of Bokksu Snack Boxes that will leave a lasting impression on your recipients.
SHOP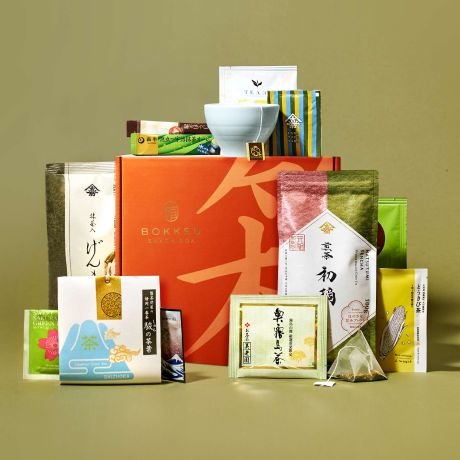 For those extra special occasions, indulge your recipients with the most luxurious Bokksu experience.
SHOP
EXPERIENCE JAPAN FROM HOME
Our premium snacks and teas are sourced from all over Japan and shipped directly to you.
SUPPORT SMALL FAMILY BUSINESSES
We're proud to have exclusive partnerships with small, family-owned snack makers in Japan.
DISCOVER CULTURALLY CURATED SNACKS
We handpick every snack that goes in your box to bring you the most authentic taste of Japan.
Yes! To include custom gift notes in your boxes, we require a minimum order of 15 boxes billed at an additional $1.99 per box. This cost includes the postcard printing cost as well as any design work needed from our side. Please note that we are only able to include postcards with US shipments, and require a minimum of 1 week lead time for custom postcards and that each gift note will be the same, not unique per box.
1. For custom branded boxes, we require a minimum order of 1,000 boxes, billed at an additional $7.99 per box. Please note that we require a minimum of 8 weeks lead time for custom boxes.
2. In terms of snack customization, we currently do not offer the option to customize the snack curation. We also cannot guarantee the presence or lack of certain allergens in the snack items so please consume the snacks at your own risk with careful attention to any personal health concerns.
For corporate orders, you can choose between one-time individual boxes, monthly recurring subscriptions, as well as 3, 6, and 12-Month recurring and non-recurring subscription plans. You can find more info on our recurring subscriptions here.
Yes, whether ordering multi month gifts or recurring monthly subscriptions, we can help by adjusting the frequency of each shipment to bi-monthly, quarterly, or semiannual.
The lead time required to prepare your boxes depends on the size of your order.Orders under 40 boxes: please contact us at least 3 weeks before your desired delivery date.
Orders of 40 boxes or more: Please place your order at least 4 weeks before your desired delivery date.
There are two convenient methods for getting Bokksu boxes shipped to your recipients:
Method 1: After you place your order, we can help generate unique codes for however many boxes you ordered, and you can distribute them to your recipients along with a link to a corporate redemption page where your recipients can order the boxes and input their own shipping addresses.
Method 2: Alternatively, if you prefer the boxes to be a surprise and are able to gather the shipping addresses and phone numbers for all of your recipients, we are happy to help process and ship out the orders for you.
Our boxes ship directly from Japan and international shipping can be unpredictable, so we cannot guarantee that your box will arrive by a certain date unless you choose an express shipping option for an additional fee. Our free standard shipping option typically takes 1-3 weeks to arrive from ship date but can take up to 4 weeks depending on local customs or postal service delays. You can find more information about our shipping processes on our FAQhere.
We offer free standard shipping to the US and most countries around the world except for a few due to covid restrictions. The good news is that shipping to the below countries is handled by DHL Express, which means the boxes will arrive in 4-7 days.
Australia - $7.95 per box
Israel - $19.95 per box
Express shipping is available at an additional $14.99 shipping fee per box, and greatly expedites the shipping so that it only takes 3-5 days to arrive from ship date.