Our Favorite Japanese Gummies
Gummy candy is a popular snack for people of all ages in Japan. Candy historian Beth Kimmerle traces modern gummies' origins to Turkish delights and Japanese rice candy. Rice candy is a traditional Japanese sweet with a somewhat similarly chewy texture to gummies, but wrapped in rice paper and limited to simple shapes. Japanese gummy candies are known for their wide variety of shapes, colors, and flavors. Their packaging is fun and colorful, often featuring distinct mascots and logos. Yet, Japanese gummies are not just for kids—they are a great mess-free snack for adults to enjoy on the go or at home for a juicy treat. With flavors varying from sweet, fruity, sour, and a combination of all three, there is a Japanese gummy for everyone.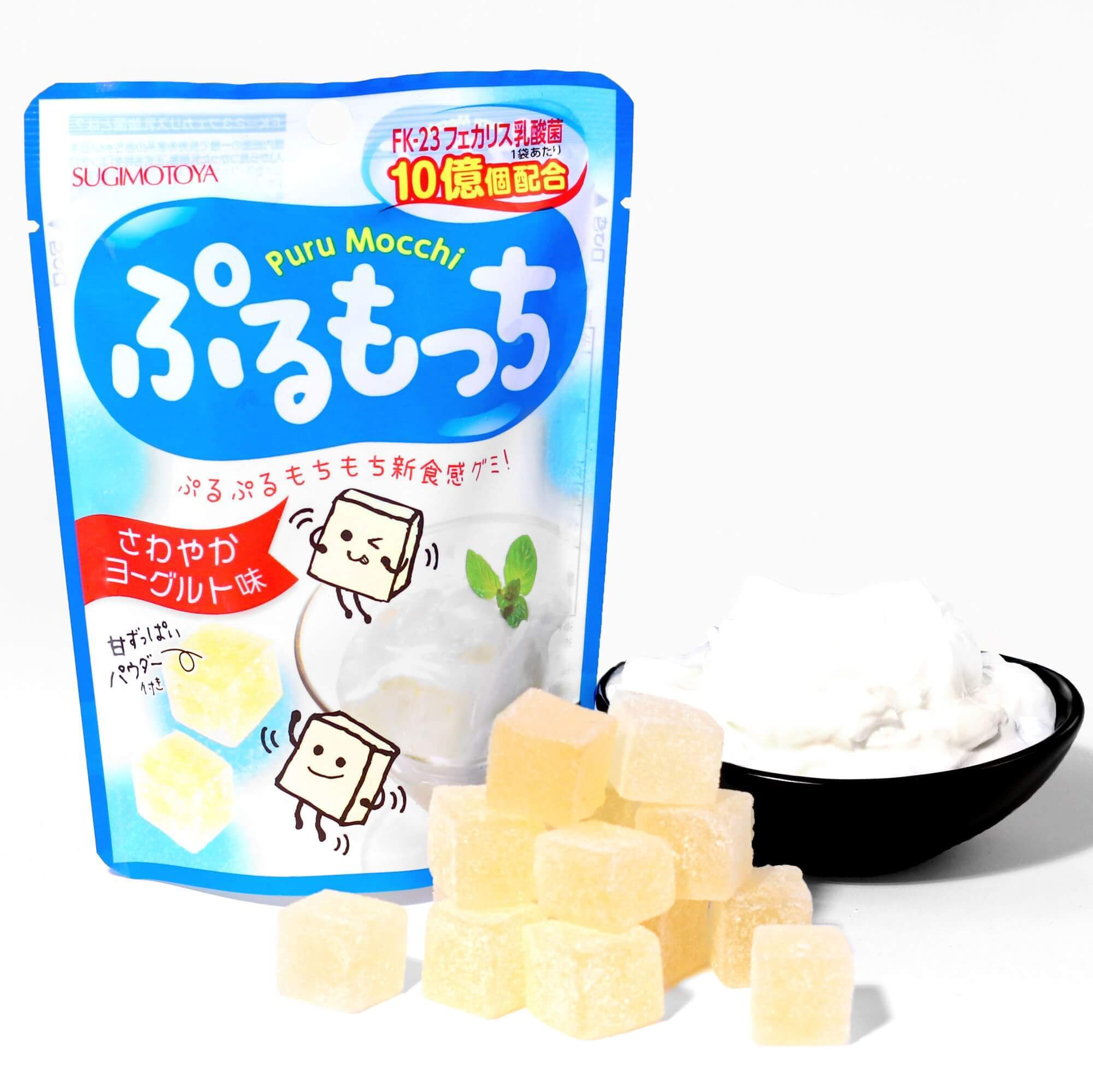 Puru Mocchi: Yogurt Flavor
Puru Mocchi's Yogurt Flavor gummy transforms the classic flavor of yogurt into a delicious gummy. Just like regular yogurt, it features a sweet and tangy flavor combination that will satisfy your sweet tooth without being overly sugary. These gummies are fortified with mochi rice, giving them additional springiness that makes them extra fun to eat. The creamy texture of yogurt translates well into a smooth and chewy gummy, and you can even eat these gummies slightly chilled to really capture that cold yogurt taste! This gummy is the perfect snack for when you're craving something sweet and balanced.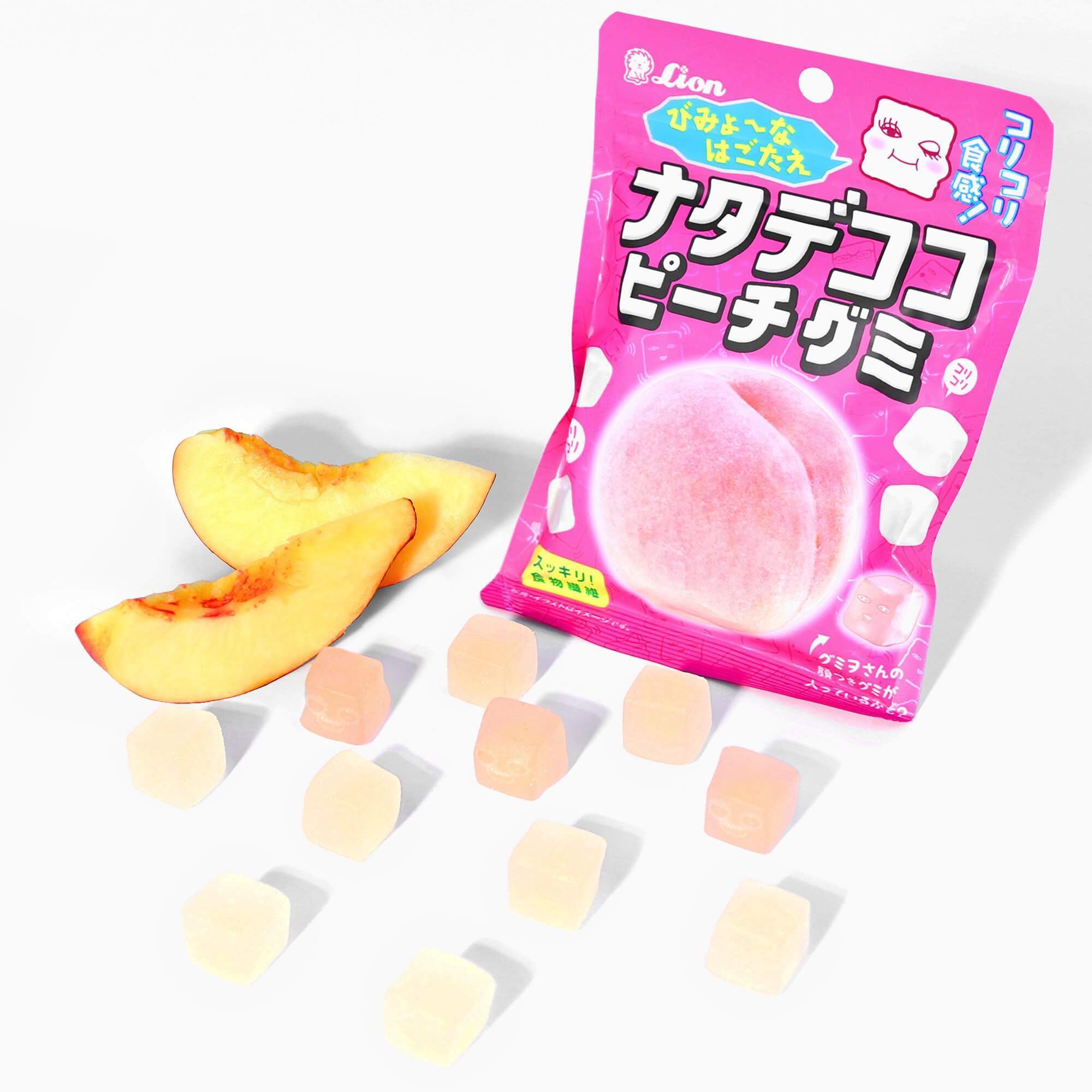 Nata de Coco Peach Gummy
Lion's Nata de Coco Peach Gummy features a key ingredient in the name, Nata de Coco, which is a coconut gel that gives these gummies a chewy texture and distinct coconut flavor. Peach pairs beautifully with the coconut to create a delightful tropical flavor, all contained within cute little cubes. These gummies are mostly a pale peach color, but a few are pink and feature the smiling face of the mascot Gummio-san. If you find yourself daydreaming about a tropical vacation, pop open a bag of these gummies and you'll feel like you're at the beach!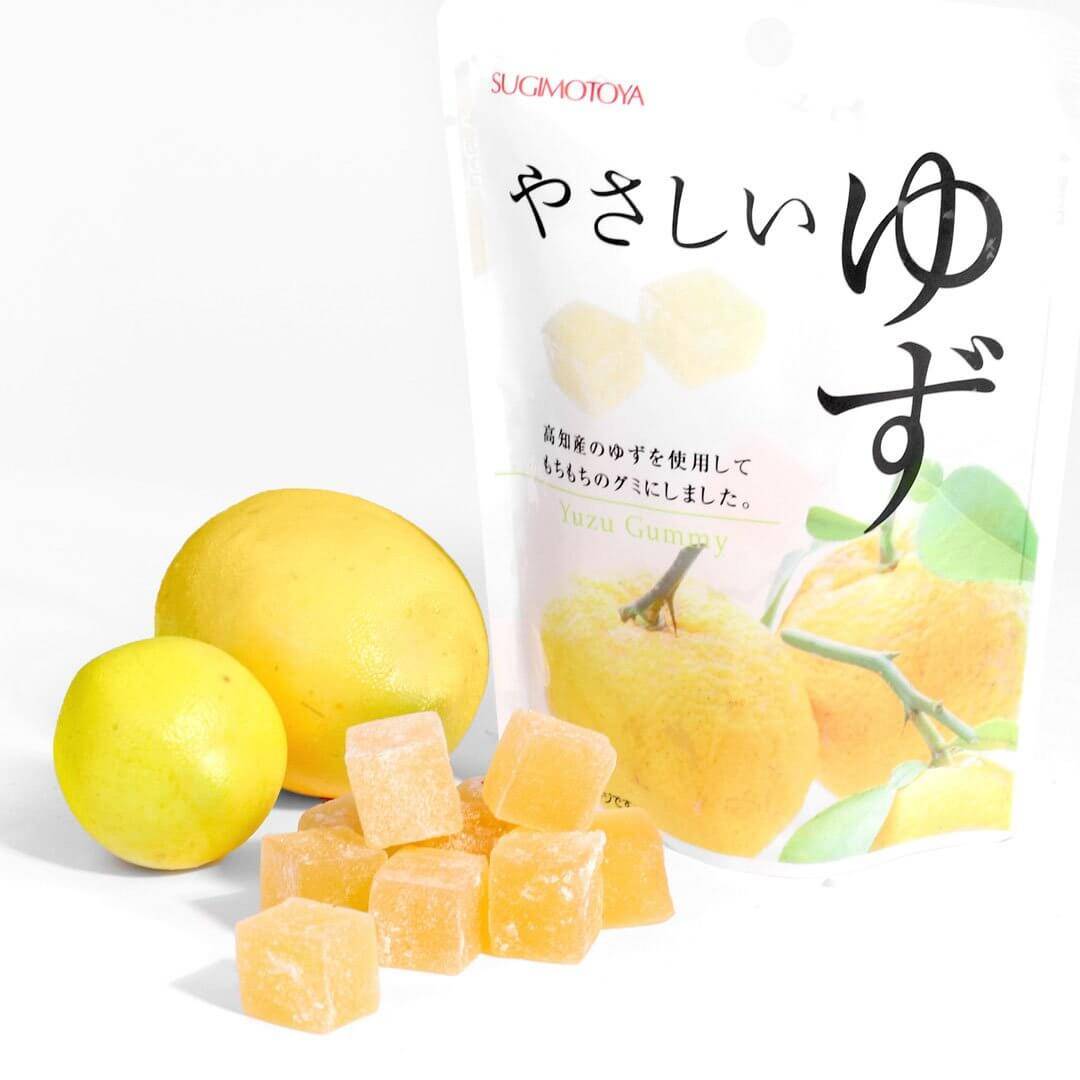 Yasashii Yuzu Gummy
Sugimotoya's Yasashii Yuzu Gummy has a rice flour coating, which prevents the gummies from being overly sticky and gives them a distinct appearance. Yuzu is a citrus fruit thought to have originated in China, although it is now widely used in Japanese and Korean cuisine as well. A hybrid of the mandarin orange and the ichang papeda, yuzu boats a sweet, tart, and distinctly floral flavor and aroma. Yasashii translates to gentle, so these gummies have a delicate yuzu flavor and are not overpowering or too tart. These orange cubes are colored after the yuzu fruit, and their sweet taste and smooth center will have you coming back for more.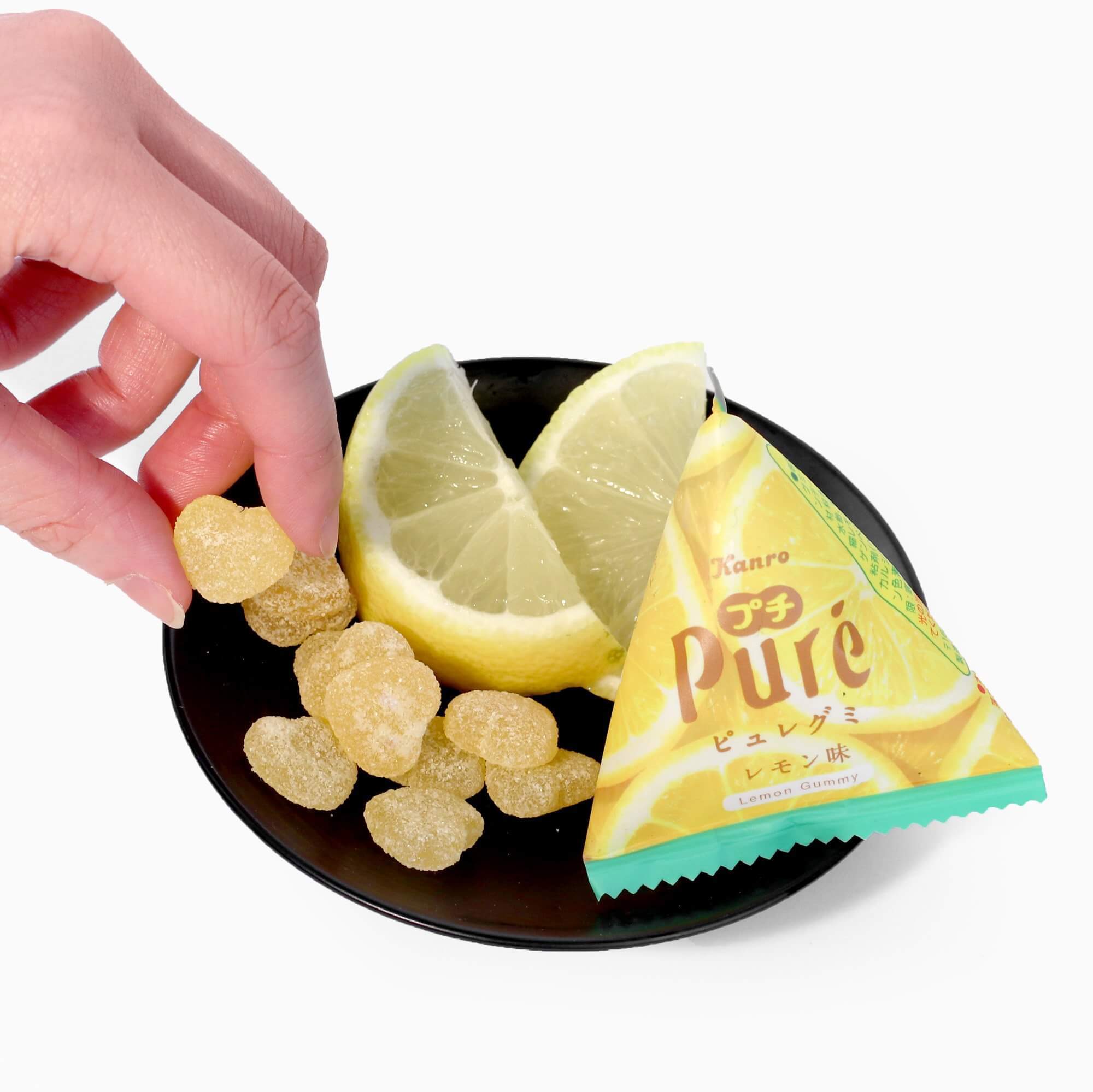 Puré Gummy Petite: Lemon Flavor
Sometimes all you want is a refreshing glass of lemonade. Well, thanks to this Japanese snack by Puré Gummy Petite, you can enjoy the taste of lemonade whenever you'd like! Puré Gummy Petite's Lemon Flavor gummies are a wonderful gummy snack for the quickly approaching warm weather. These cute yellow heart-shaped gummies perfectly capture the classic taste of lemonade—sour, sweet, and truly addicting!
---