Manga Snacks: How to Enjoy Popular Manga with Bokksu Treats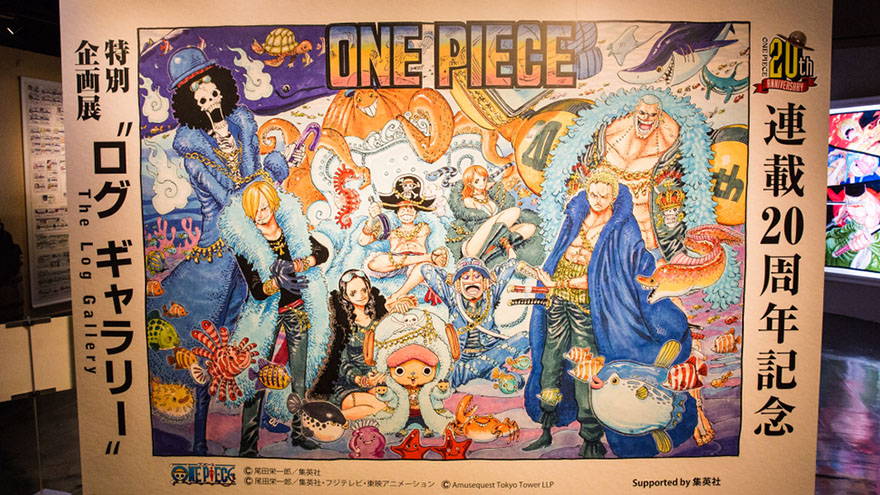 One Piece & Gummies
One Piece follows Luffy, who aspires to become the King of Pirates. The manga has reigned in the #1 spot for best-selling manga for over a decade and boasts 460 million+ copies all over the world! In One Piece, supernatural fruits grant special abilities to whoever eats them. Luffy ate Gum-Gum Fruit, which turned his body … well, gummy! Luffy's body is super-elastic like rubber, allowing him to stretch his limbs and pack a powerful punch. Talk about superfood!
For One Piece fans who have over 90 volumes and counting to read, chew away on handy fruit snacks like yuzu citrus or grape gummies. Also be sure to check out mikan mochi, which combines the chewy texture of mochi and a marshmallow interior with mikan (mandarin orange) jelly. The springy texture paired with the citrus flavor is irresistible, making it hard to eat only one!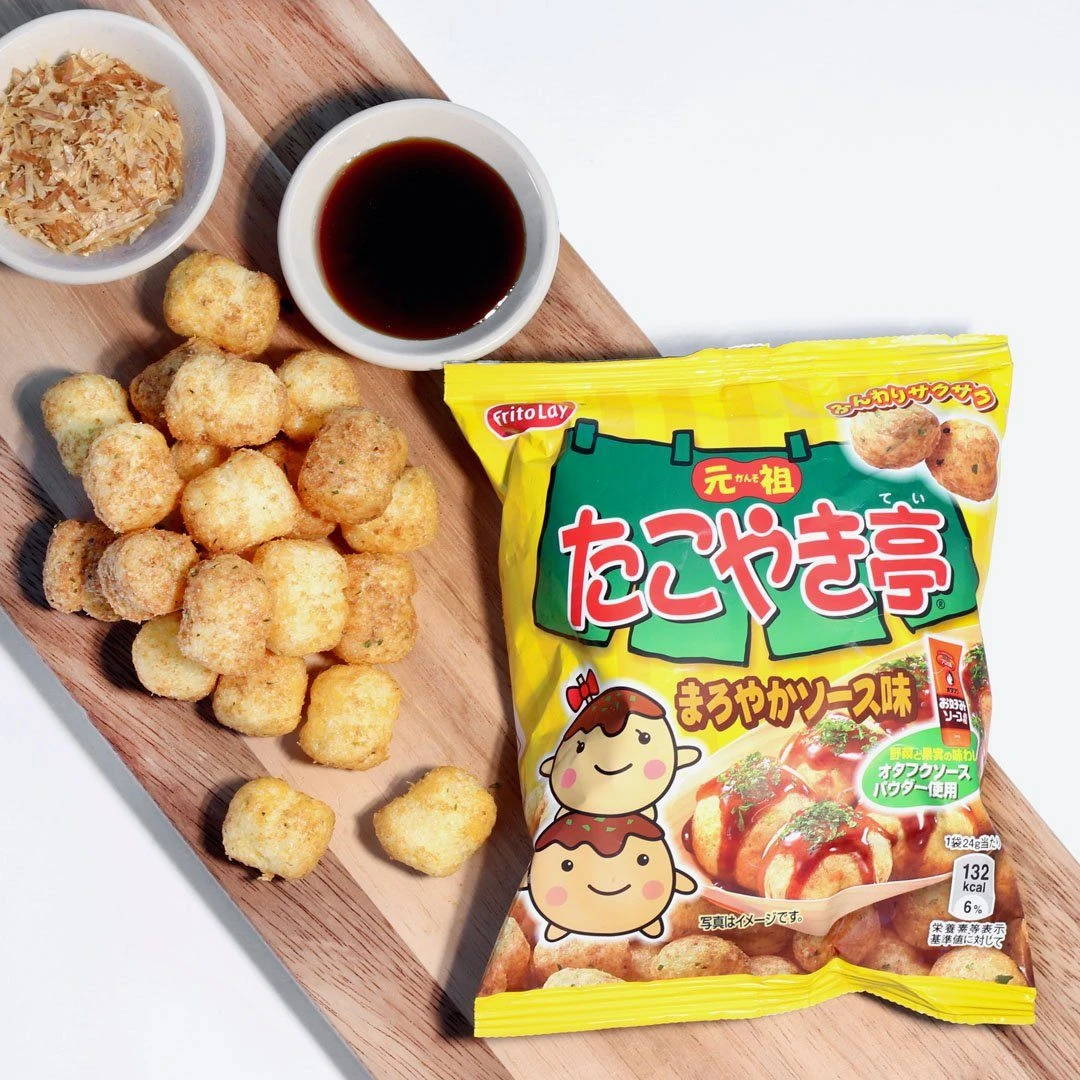 My Hero Academia & Takoyaki
My Hero Academia is on its fourth anime season, which plenty of manga readers have eagerly been waiting to see some of their favorite characters animated. One such character is Amajiki Tamaki, whose superhero power is the ability to manifest anything he eats, allowing him to use it as a weapon. If he eats fried chicken, he can grow wings! Tamaki often eats food he can turn into weapons—like takoyaki (fried balls of dough with slices of octopus) so he can change his arms into octopus tentacles for long-range hits. Jump into this action-packed manga with Takoyaki Corn Puffs that taste just like the popular fried street food!
Demon Slayer & Dango
Kimetsu no Yaiba a.k.a. Demon Slayers broke records in manga sales, slashing its way to the top in 2019. The series follows Kamado Tanjiro, whose entire family, except for his younger sister Nezuko, was killed by demons. Nezuko was turned into a demon, and Tanjiro becomes a demon slayer so he can find a way to turn her back into a human.
Among all the demon slayers, the strongest are The Pillars. Mitsuri Kanroji, one of the Pillar members, stands out with her pink and green hair, which is said to have come from eating way too much sakura mochi! If you also can't get enough mochi, munch on some spring-themed pink and green dango mochi!
Fullmetal Alchemist & Apple Pie
Let's take a step back in time to the top-selling manga in 2010 with Fullmetal Alchemist, a series still widely loved a decade later. The series follows brothers Edward and Alphonse Elric, who lost their bodies after failing to bring their mother back to life with alchemy. The two set off on a journey to find the Philosopher's Stone in order to get their bodies back. One of the things Alphonse looks forward to once they get their bodies back is to eat the apple pie made by their childhood friend, Winry. Fullmetal Alchemist is a rollercoaster of emotions, and nothing could be more soothing than the warmth of an apple pie! Enjoy the taste of apple pie, with the ease of a cookie, with Aomoi Apple Caramel Yakkoi Sable!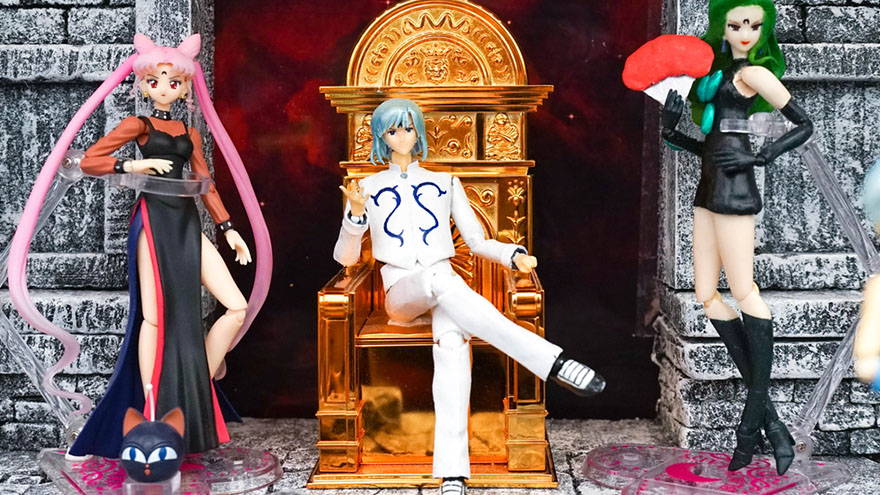 Shoujo Manga & Sweets
Sailor Moon and other full moon manga transformed people into fans of the shoujo genre, and we wanted to put the spotlight on another pivotal series: Ouran High School Host Club! Ask any shoujo manga fan some of their favorites, and Ouran is guaranteed to be on the list.
In this romantic comedy, protagonist Fujioka Haruhi joins a high school host club to pay off a debt. She's surrounded by rich kids with all the time in the world to indulge in sweets, meaning countless manga panels of decadent desserts, so you're sure to get hungry reading! Nibble on adorable strawberry tartlets and take out the tea set to make Beauty Red Herbal tea, a fruity fusion of hibiscus and rose hips.

Japanese snacks in manga always look so delicious and, now, you can have them too. With Bokksu's Japanese snacks subscription, discover the snacks you've always seen and have hoped to try!
We hope you enjoyed this list of popular manga and their matching snacks. If you're a fan of both manga and snacks, you might want to check out some of our other blogs where we pair different manga genres and themes with their snack counterparts. You can also discover some of the best manga-themed snacks that you can buy online or make at home.and more. If you also like anime, you can find some of the best anime-themed snacks that go well with your favorite anime shows and movies, such as Demon Slayer, Naruto, My Hero Academia, and so much more.
---