Japanese Kit Kat Review Part 2: Seasonal Kit Kats
How is it that Kit Kats are one of the most viral snacks to come out of Japan when they're not even originally Japanese? Nestle Japan has raised the humble chocolate-covered wafer to an entirely new level. The nearly endless stream of new and unique flavors means a new Kit Kat craze is happening at least once a year. They have seasonal flavors coming out four times a year, regionally exclusive varieties that can only be bought from certain prefectures, brand partnership flavors, seriously, it doesn't end!
With so many Kit Kats on the market, I tried to get my hands on as many as possible for the sake of this series of reviews. Maybe I'm a skeptic, but let's face it, they can't all be delicious, can they? I mean, come on, Cough Drop flavor? But if you're like me, you'll want to try it anyway just to say you did.
Since we'll be going down quite a rabbit hole with these Kit Kats, I've divided my reviews into different parts. Today, I'll be tasting and reviewing some of Japan's Seasonal Kit Kats!
These are those special Kit Kat flavors that Nestle Japan creates for the turn of the season. Usually, these flavors are only available during that season, and may or may not return the next year. I've been stocking up every chance I get for the sake of this blog!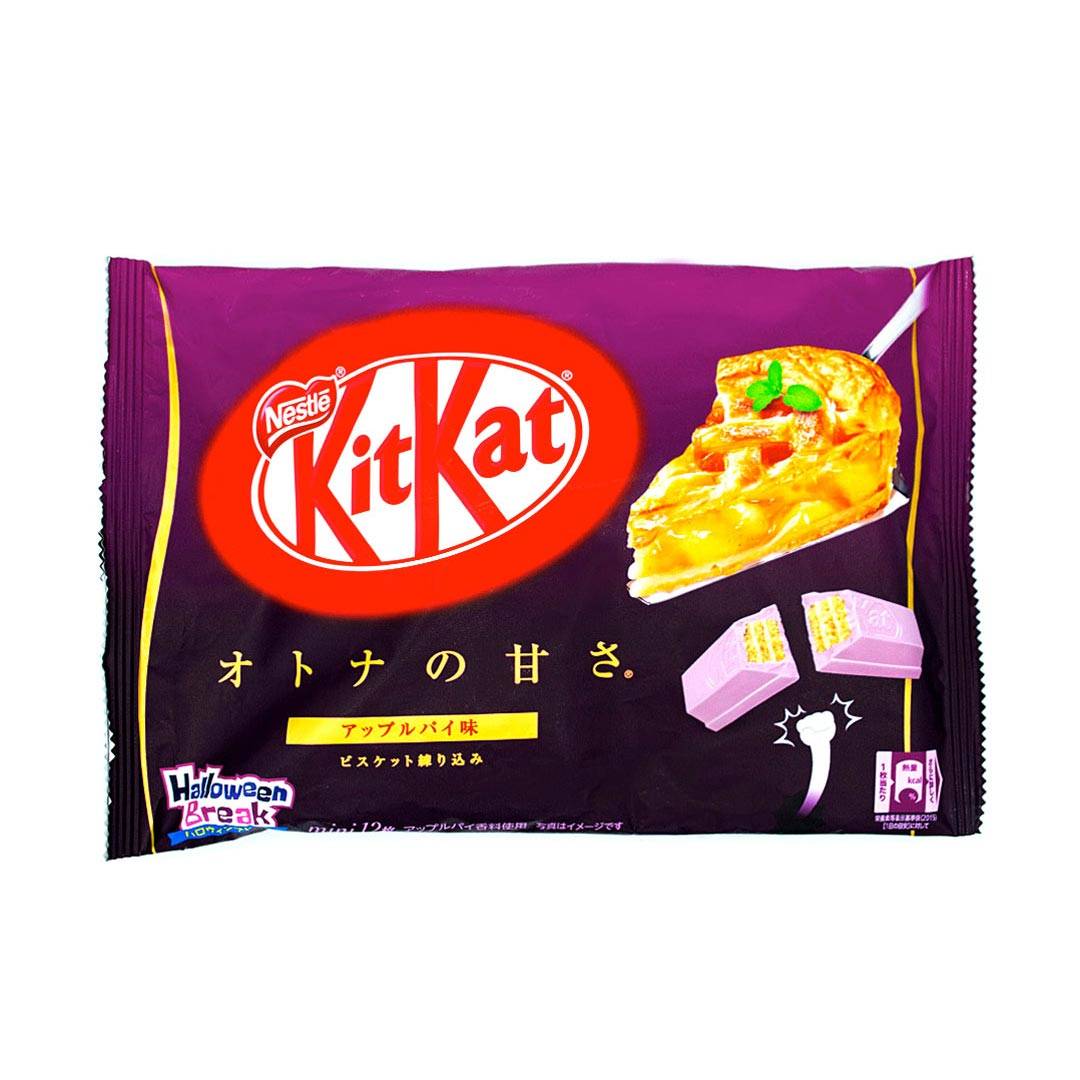 Apple Pie Kit Kat
Apple pie in a Kit Kat? Color me intrigued. This was released as a special Halloween flavor, which I guess explains why it's purple. It's got a pretty good balance of cinnamon flavor to apple. Though there is some sort of sour powder dusted in it seems, since there are tart moments too. It really makes me think of apple pie—impressive!
TRY IT NOW
Fall Sweet Potato Kit Kat
As soon as you open this Kit Kat, the perfume of sweet potato wafts out, welcoming you. In Japanese, this Kit Kat is called "Autumn Sweet Potato" since it is made for the fall harvest. No fancy colors here, just a bar of subdued cream-colored chocolate. It is sweet, but it is the sweetness of honey. It has a warmth and richness to it. It is more like a creamy sweet potato pie filling than a roasted yam, and since it is chocolate, it would make for a lovely after-dinner dessert.
TRY IT NOW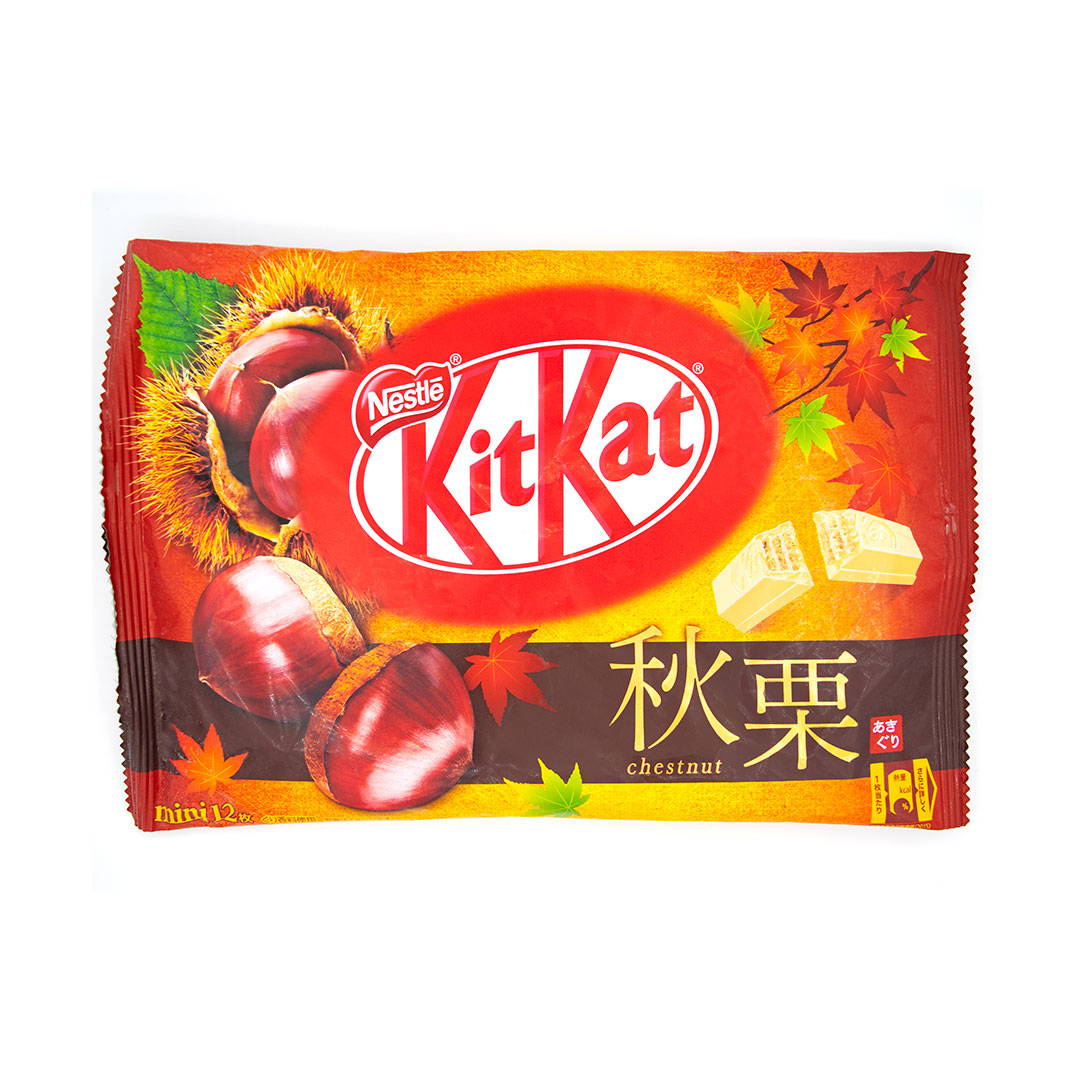 Fall Chestnut Kit Kat
Here we have another fall-exclusive Kit Kat, this time featuring Chestnuts. At first taste, there doesn't seem to be much to this flavor, almost seeming bland. But give it a moment, and the flavor slowly develops on your tongue. Truthfully, it's more of an aroma that you taste than a flavor. Having never actually eaten a candied chestnut, this Kit Kat is how I imagine one would taste.
TRY IT NOW
Iyokan Mandarin Orange Kit Kat
This Kit Kat comes around in the spring to wish test-takers good luck. It's flavored with Iyokan, a type of Japanese citrus fruit that's often given to students in the spring because "iyokan" sounds like "iiyokan" which means "having a good feeling". But what does it taste like? Fans of orange chocolate will be excited to try this one out. The top notes are refreshing and slightly tart, but that melts away to creamy white chocolate flavor at the end. Not a bad Kit Kat.
TRY IT NOW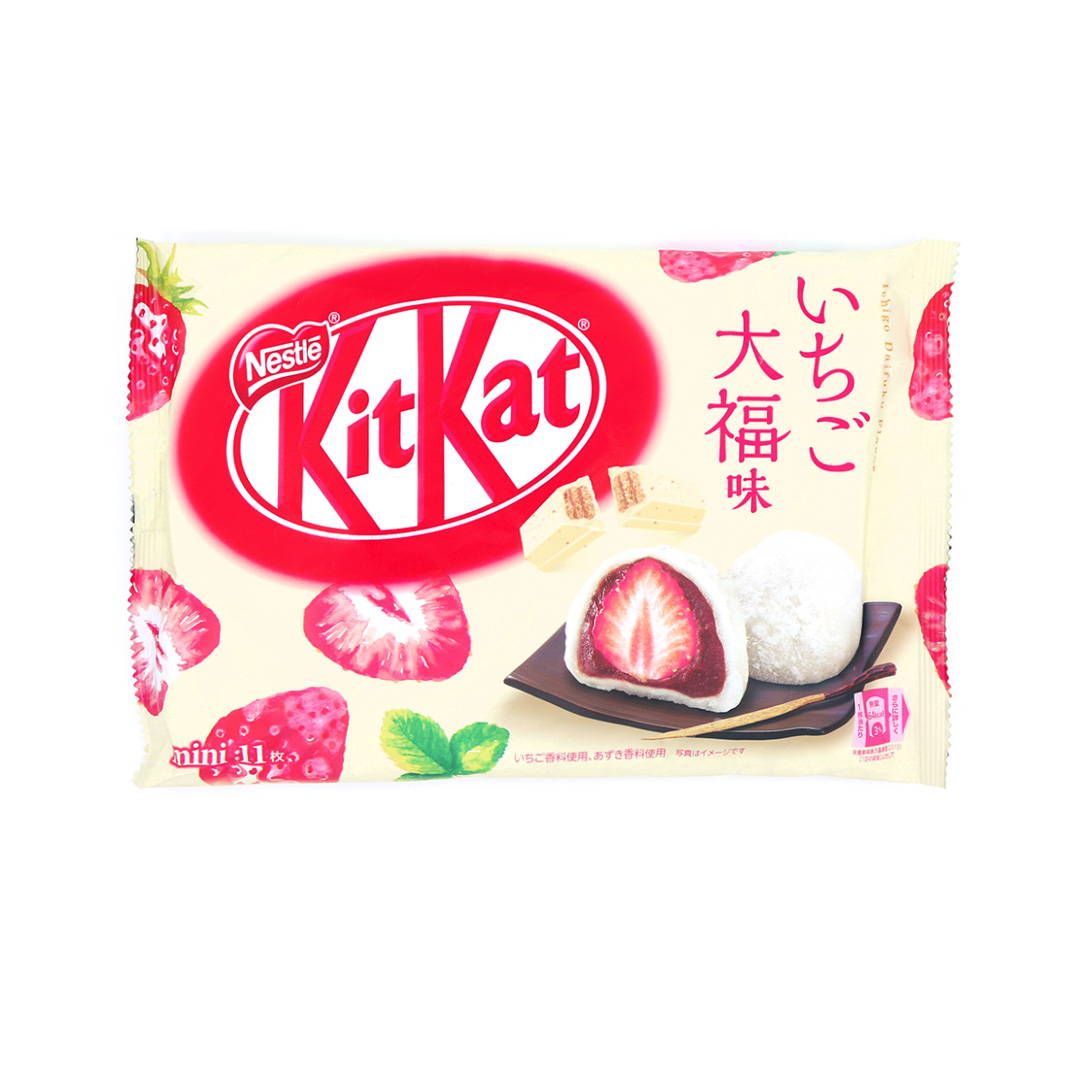 Strawberry Daifuku Kit Kat
Strawberry daifuku is a classic Japanese sweet enjoyed in the winter (Japan's most popular season for strawberries). It's usually made with a whole strawberry covered with red bean paste and wrapped in mochi. To transform it into a Kit Kat, Nestle Japan added azuki powder and bits of strawberry to the white chocolate, and a super thin layer of anko layered in the wafers. At first bite, you can taste a bit of the tartness from the strawberry, and it blends quite nicely with the red bean and white chocolate.
TRY IT NOW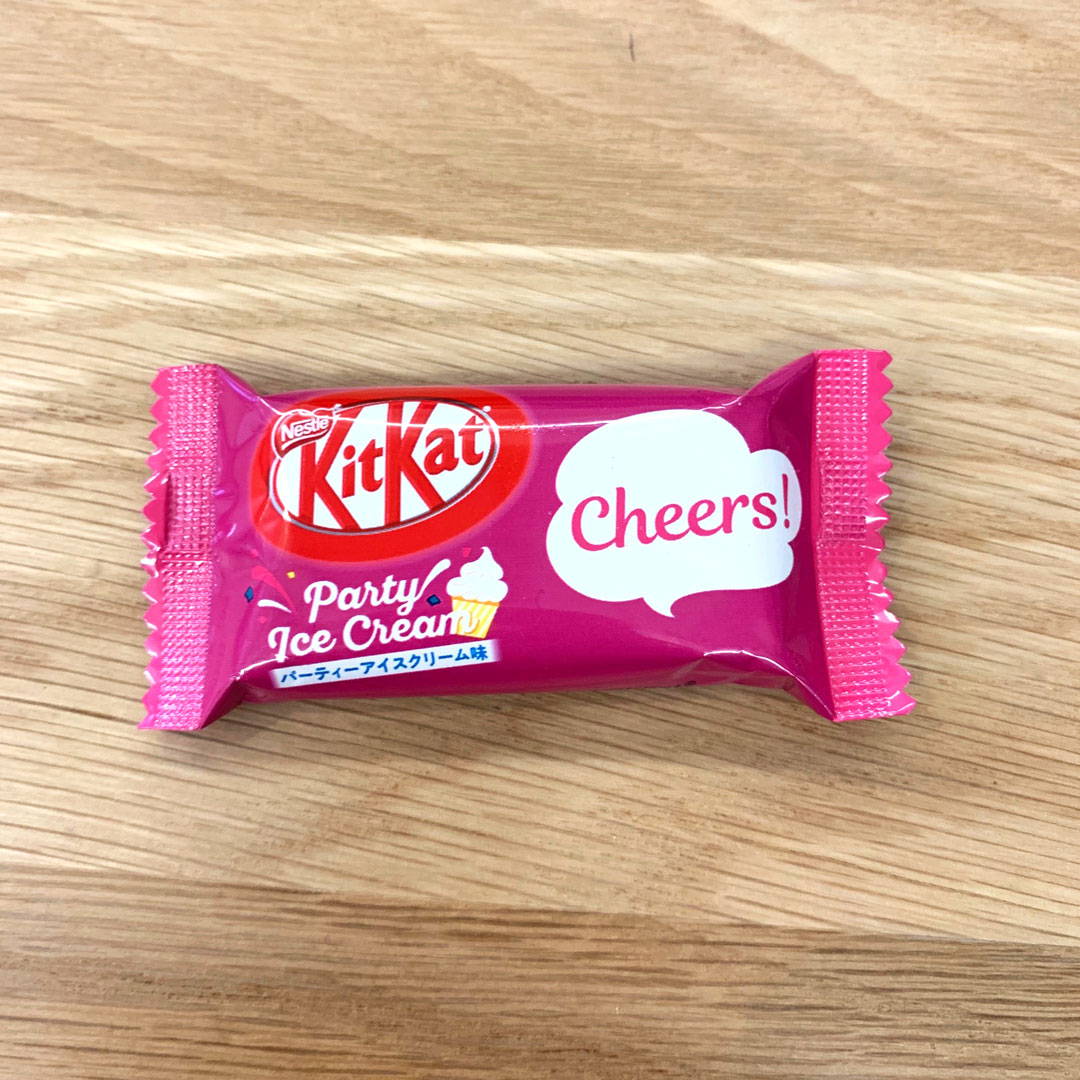 Party Ice Cream Kit Kat
The Party Ice Cream flavor is a winter-exclusive flavor that debuted in 2019. Winter ice cream is quite the trend in Japan. The white chocolate outside features "ice cream" flavor and flakes of feuilletine, while the wafers are flavored with cream powder. Overall, it's very sweet and creamy, and the crumbs of feuilletine add quite a nice texture. Personally, I hate the flavor of raw milk or cream, so this one isn't for me.
Setouchi Lemon & Salt Kit Kat
Whoops! Forgot to take a photo of this one 😳
Salty citrus is something I love, but salty citrus chocolate . . . ? I'm skeptical, but here it goes. So a lot of flavors hit at once, but what stands out is almost a lemon sherbert flavor from the lemony white chocolate. It's accented with just a hint of saltiness that lingers at the end as the sweetness fades. It's certainly an unexpected combination, but I see why Kit Kat added it to the summer roster. By the way, for every box purchased Nestle donates 10 Yen to Setouchi area's disaster relief!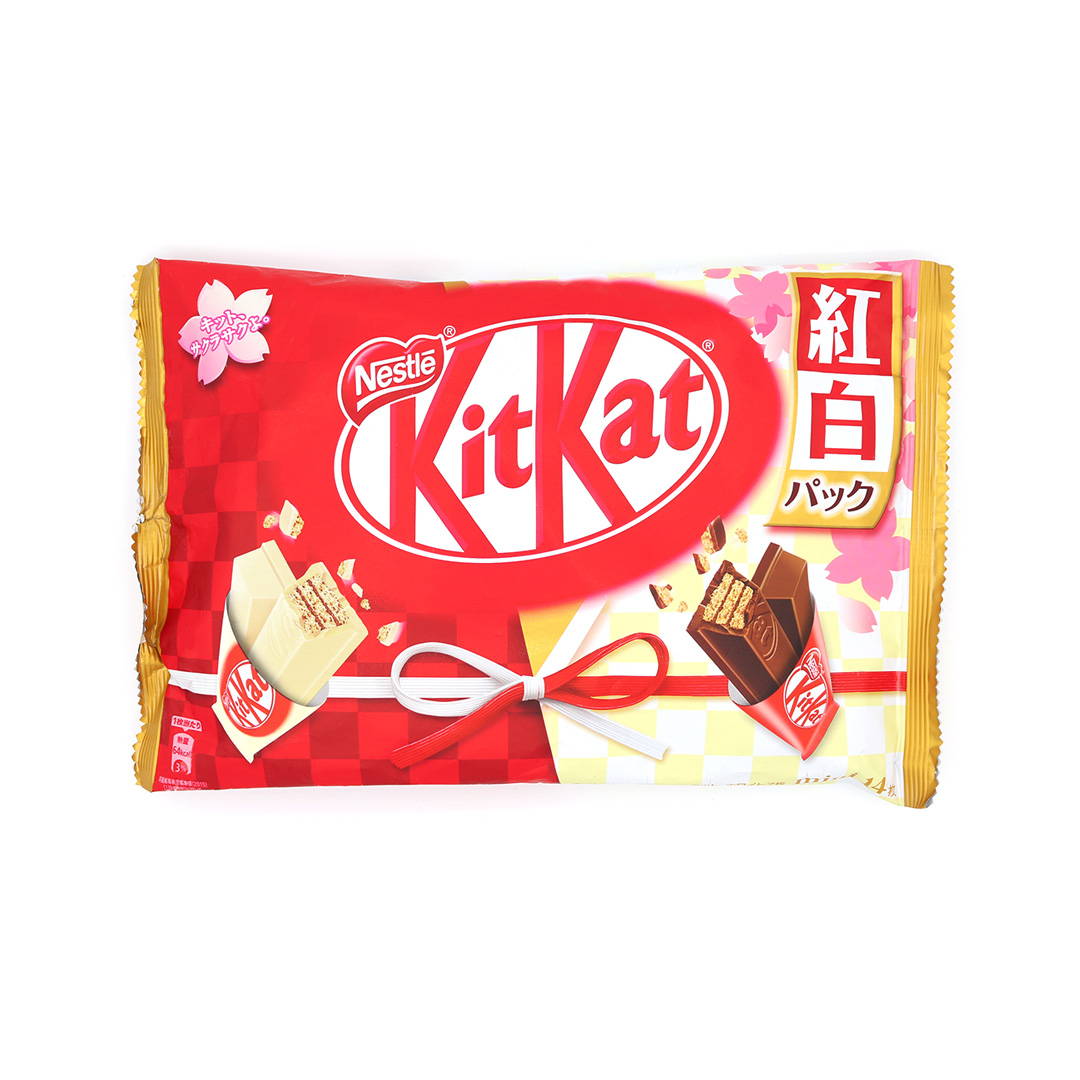 New Year's Red & White Kit Kat
Red and White, kouhaku in Japanese, are the traditional colors of New Year. This bag of Japanese Kit Kats is released just for the new year, packaged in red and white. The red one is a simple milk chocolate Kit Kat, while the white one has a white chocolate Kit Kat. Simple, but delicious.
TRY IT NOW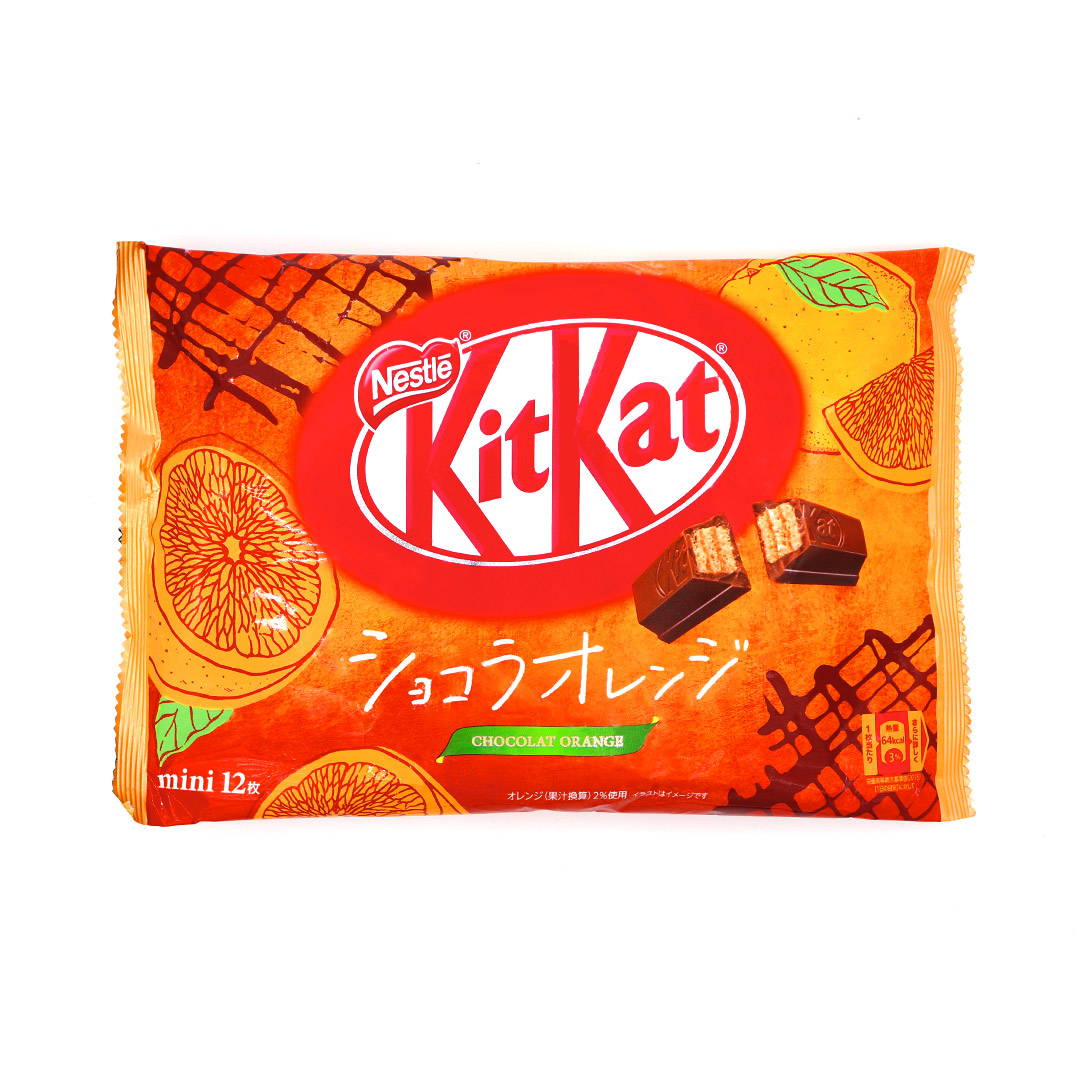 Chocolate & Orange Kit Kat
I LOVE chocolate and orange as a flavor combination. To me, it brings back memories of getting chocolate oranges on Christmas day. This flavor came on in late October of 2019 and is super limited, so you may not be able to try it again after this year. It has a simple, milk-chocolate outside and very flavorful layers of orange cream between the wafers. I definitely recommend it if you can still find some!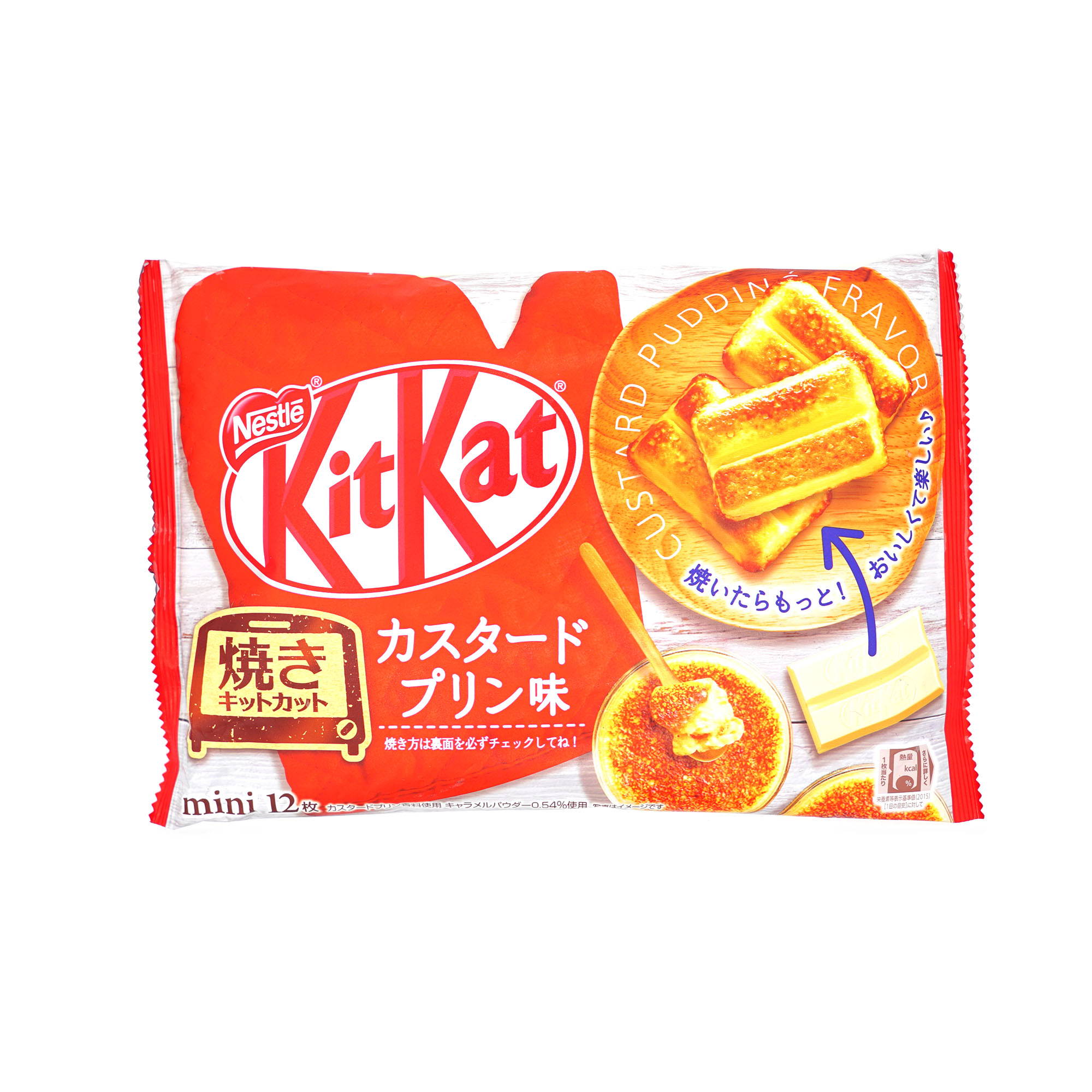 Baked Custard Pudding Kit Kat
This winter Kit Kat is meant to be baked! Yes, baked, in a toaster oven under CLOSE supervision. When baked, the top of the Kit Kat caramelizes like a creme brûlée adding nutty sweetness and a nice crunch. I was concerned this Kit Kat might be too sweet for me, but I actually really enjoyed it after baking. I think the caramelization adds more complexity and cuts some of the sugary-ness. Pair it with a nice cup of tea, and I'm happy!
TRY IT NOW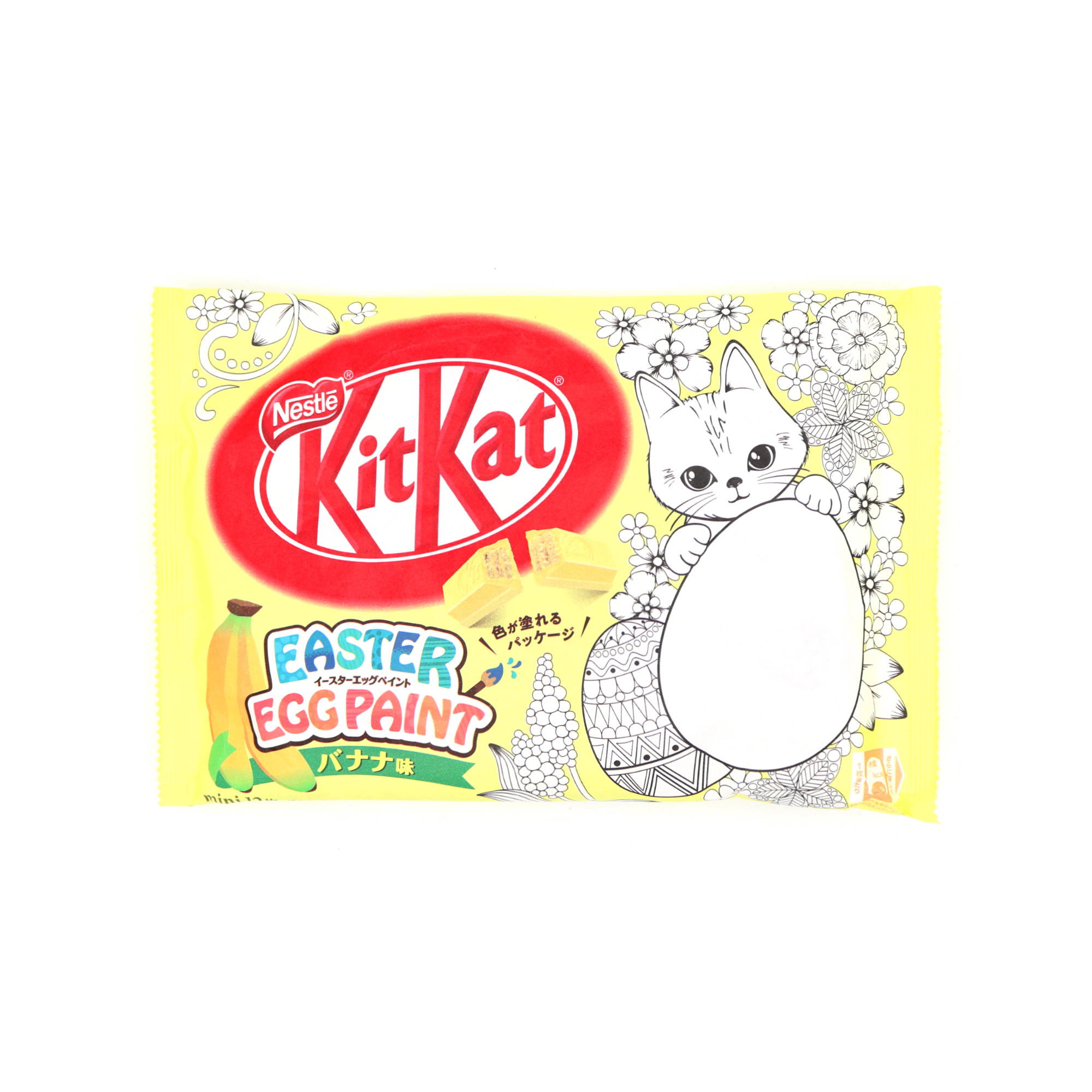 Easter Banana Kit Kat
This Kit Kat comes around in the spring just for the easter holidays! While this isn't the only banana-flavored Kit Kat (*cough cough* Tokyo Banana Kit Kat) I will make the controversial statement that I prefer this one to the others. I actually get quite a bit of vanilla and white chocolate, with a more faint aroma of banana coming at the end. It's not overpoweringly artificial the way banana-flavored snacks can sometimes be. With the new paper packaging, you can even color in the egg on the outside. Tag us in the photo if you do!
TRY IT NOW
This is just the beginning of our Kit Kat Journey, so stay tuned for more as I taste-test my way through Japan's Kit Kats. As more are posted, I'll be linking them below for your convenience. If you want to try any of our Japanese Kit Kats, head over to our Market and try them for yourself!
Review Part 1: Sake Kit Kats
---