Best Gifts for Your Favorite Tea Lover
With millions of varieties to try and so many gorgeous teapots to consider, tea-themed gifts are definitely some of the most versatile and exciting items you can give for almost any occasion. The best thing about this gift is that you can turn one small thing—say, a cute box of loose-leaf tea—into a full-blown gift basket when you pair it with accessories and accoutrements for enjoying a perfectly brewed cup. And tea-lovers of all dispositions, whether spicy chai connoisseurs or calm herbal experts, will appreciate unwrapping any kind of tea-centric present.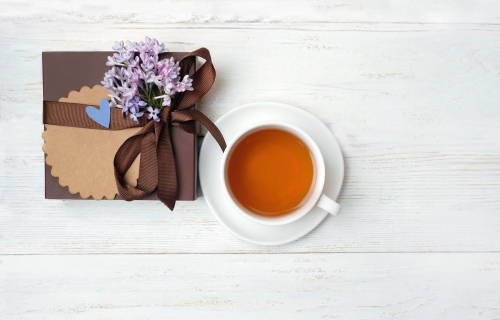 1. A Japanese Tea Set
Given that we're wild about all sorts of Japanese treats, it probably doesn't surprise you to find us recommending Japanese tea as an amazing gift. In Japan, tea culture is a really big deal, with powdered green tea (matcha) and Japanese black tea consumed ceremonially as well as casually. Create the perfect Japanese tea gift basket by combining some Japanese tea with a gorgeous teapot (kyusu) from Japan. You may even want to toss in some matcha chocolate candy for good measure!
2. A Japanese Tea Ceremony Experience
Historically, tea-drinking is ritualized through the Japanese tea ceremony (chanoyu) where pride is taken in preparing and drinking matcha tea. The ceremony creates an intimate interaction between the hosts, the guests, and, of course, the tea. Teaophiles who also show an interest in the historic and ceremonial aspect of tea-drinking would love to experience the Japanese tea ceremony from start to finish. Around the world, you'll find tea houses where you can enjoy the experience, as well as some educational courses that introduce tea-lovers to the art of the tea ceremony.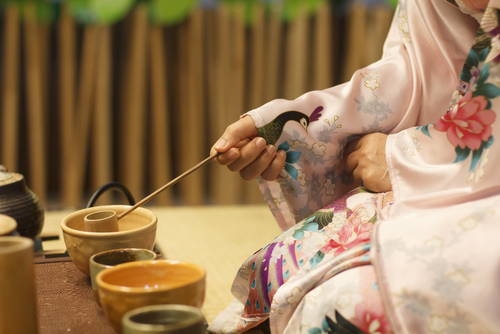 3. A Tea Subscription Box
Serious sippers will adore the idea of getting automatic monthly tea deliveries, especially when they allow them to try special new types of tea each month. There are tons of different tea subscription boxes out there, so you can choose one that's tailored to your recipient and your budget. Just like the Bokksu Japanese snack box (which always includes a Japanese tea pairing, if you were wondering), these boxes open up curious tasters to exciting new flavors and varieties they may not otherwise try.
4. Tea Organization Staples
Think of your tea-loving pal as a collector. He or she can't resist buying that enticing-looking box of tea at the international foods store, and that means a little storage and organization is in order. Help them create a perfectly organized tea caddy with canisters for loose leaf tea, dividers for teabags and boxes, lots of labels, and plenty of accoutrements for the perfect cup, like honey, stir sticks, and more. This is definitely the ideal gift for the leaf-loving minimalist or neat freak on your list.
5. A Cutting-Edge New Teapot
By its very nature, tea is low-tech. With a long, complex history dating back over 3,000 years, dried leaves were once steeped and sipped by our ancestors using simplistic but effective pots made of earthen clay over fire. While that method still works, we've sure come a long way when it comes to the art of brewing tea. Today, you can find high-tech teapots and kettles that do everything but wash the dishes.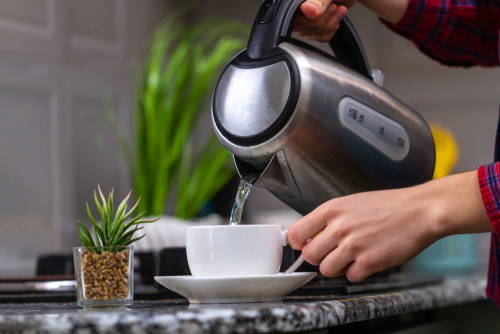 6. A Tea-Themed Coffee Table Book
It's hard to deny the beauty and reverie surrounding a pure cup of fresh-brewed tea, and there are plenty of amazing, photo-heavy coffee table books—or, should we say tea table books—to prove it. Some great titles for your favorite tea-drinker include Tea Sommelier by Gabriella Lombardi, which examines 50 grand cru teas, and 363 Days of Tea by Ruby Silvious, which features 363 miniature paintings on repurposed tea bags. Coupled with a box of premium tea, you've got a winning gift!
All of these ideas would make fantastic presents to celebrate any tea-lover's birthday, anniversary, holiday, a big life milestone, or just because. And, added bonus: Creating a special, themed gift bundle inspired by something your recipient loves is a great way to get invited over for tea time!
---