7 Sweet & Savory Japanese Snack Combos Anyone Will Love
The lines between sweet and savory continue to blur together, with chefs and snack companies vying for innovative flavor combos to entice their hungry customers. There are some combos, like salted caramel ice cream or chocolate-dipped pretzels, that many people are already familiar with. There's just something about how savory and sweet flavors enhance each other in these fan-favorite combinations. If you're looking for new and flavor-packed duets of Japanese sweets and savory treats, read on!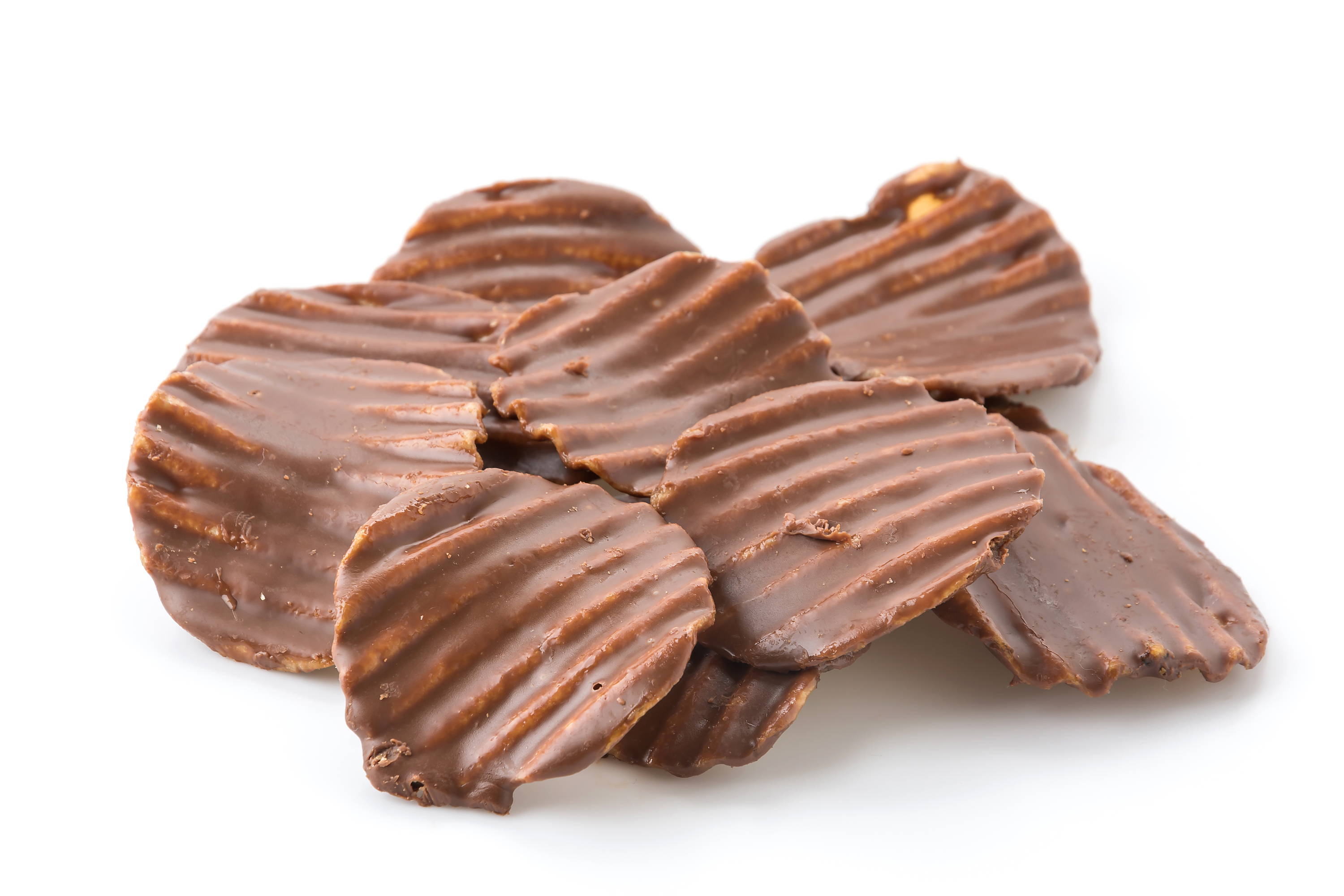 Potato and Chocolate
Whether or not you like dipping your french fries into your milkshake, potatoes and chocolate are, without a doubt, a powerful pair! Japan seems to agree, especially with chocolate-covered potato chips being one of the most popular souvenir snacks from Hokkaido!
Get your own taste of Hokkaido homegrown potatoes with Jaga Pokkuru, a crispy potato stick snack cut just like French fries, alongside silky smooth Hi Milk chocolate cubes. See just why buttery delicious potatoes and chocolate are a well-loved duo!
Spice and Chocolate
Have you eaten curry with chocolate in it before? This might seem like an unusual pairing to think about, but adding chocolate to curry recipes is fairly common in Indian and Japanese curry recipes! Chocolate adds an extra level of velvety smoothness and flavor, and we're definitely fans.
Crunch into these curry cashew nuts with chocolate-covered barley puffs to sample this flavor combo. Top that off with the nuttiness from the cashews and the roasted flavor from the wheat puffs for a rich texture and flavor experience!
If you enjoy hot chocolate with spices mixed in, we're also sure you will like our spicy, heart-shaped senbei rice crackers with some of our other Japanese chocolates. Don't let the cute shape of these tiny hearts fool you. They pack a peppery punch!

Cheesy but Sweet
For our readers who are fond of the rich contrast of salted caramel or a cheese platter with fruit and wine, we highly recommend the Tokyo Milk Cheese Factory Honey and Gorgonzola cookies. Salty gorgonzola cheese is paired with the sweetness of Spanish rosemary honey in these delicate sandwich cookies.

Egg and Pancakes
Who says you can't have breakfast for dinner or, really, any time of the day? For the brunch lovers who enjoy digging into a stack of flapjacks, here's the perfect Japanese snack combo for you! Get your eggs with Tamago Kake Gohan, a soy-sauce-flavored egg puff snack inspired by the traditional Japanese breakfast of a raw egg cracked over hot rice. Pair that up with mini maple syrup pancakes or these white chocolate sandwich cookies made to taste like maple-drizzled pancakes!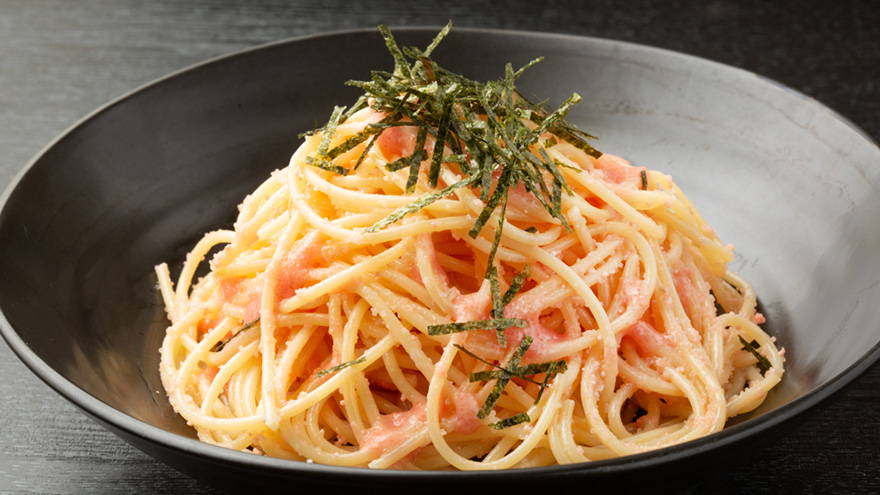 Mentaiko and Milky Flavors
Mentaiko pasta, a popular Japanese and Italian fusion dish, combines cod roe with spaghetti. You've likely already seen mentaiko, those tiny orange fish eggs on top of sushi. These eggs come from cod fish, and they are salted and flavored until they're bursting with umami. Karashi mentaiko, in particular, has spices added for an extra kick.
Try it out for yourself with the karashi mentaiko variety of kaki no tane, one of the most common finger foods in Japan. The spiciness of these crescent-shaped rice crackers is offset by Japanese mayonnaise. And if you need something sweet if things get too hot, we recommend milk mochi puffs.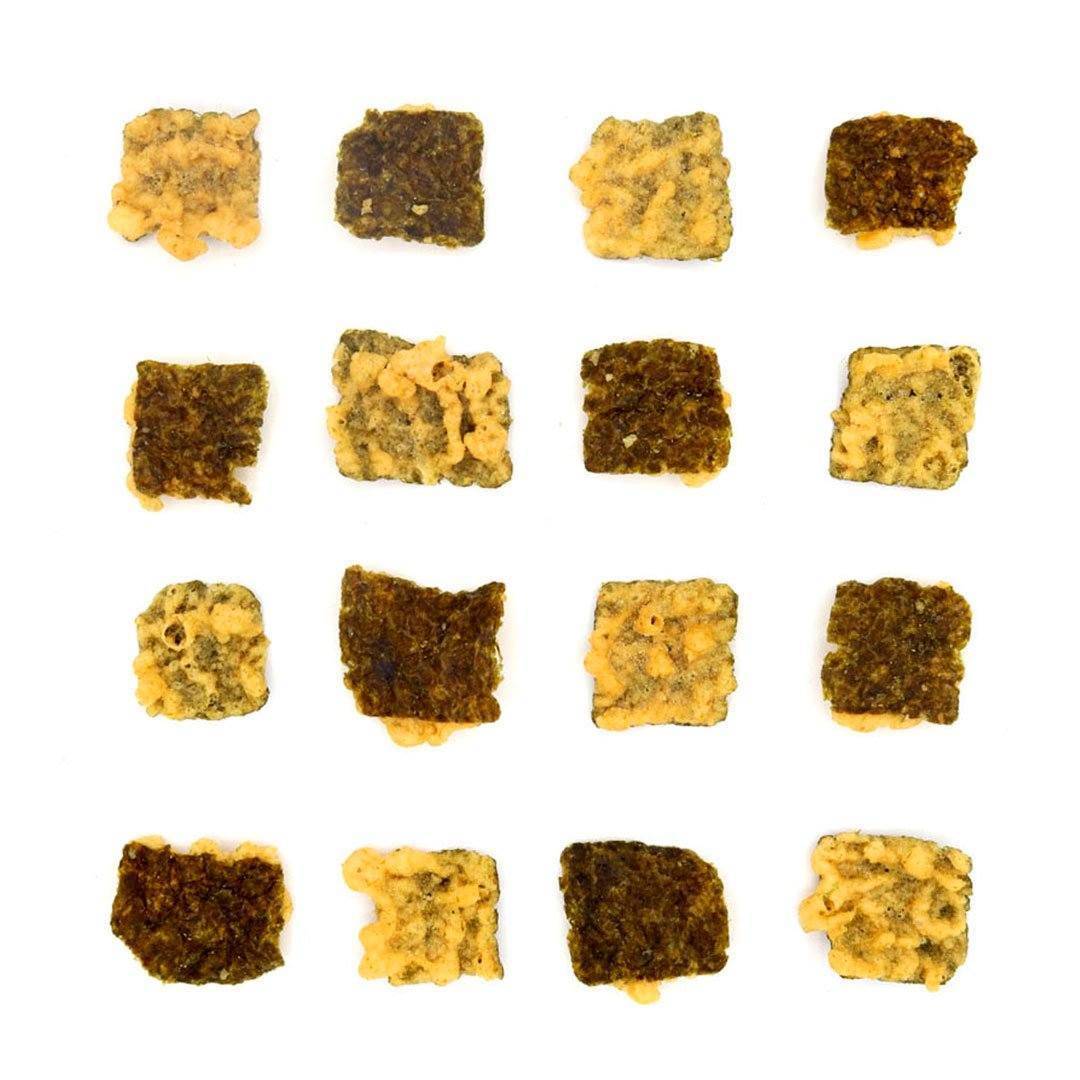 Seaweed Tempura: Setouchi Sudachi Citrus Flavor
Salt and Citrus
For a unique flavor experience of salty, sour, and sweet, check out this seaweed tempura snack! Sudachi is a native Japanese citrus fruit, similar to lemon or lime. It is often used as a sauce or added to seafood or soba noodles. Sudachi Seaweed Tempura is an addictingly crunchy snack featuring seaweed that is battered, fried, and given a spritz of sudachi.

Buttery and Sweet
Among our collection of Japanese salty snacks, if you love popcorn or corn on the cob, you have to check out Oh! Yaki Toukibi, made with real Japanese sweet corn and puffed rice pieces. Soy sauce is added to this snack to draw out the natural sweetness of the corn kernels. This is some of the sweetest corn you'll ever eat!
Experience All the Flavors with Our Snack Box
What are your favorite sweet and savory combos? With a Bokksu snack box subscription, you can get a full spectrum of Japanese flavors. Discover your new favorite snacks with us, today!
---