PDM Landing page - Subscription Box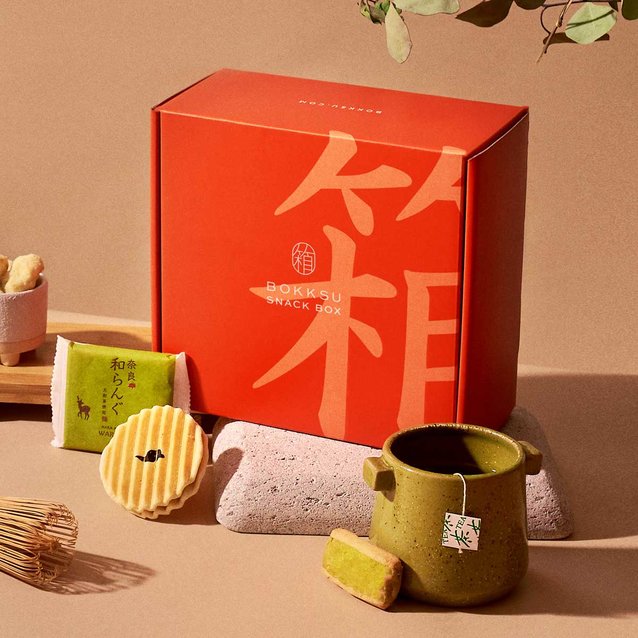 Discover Japan Through Snacks
Authentic snacks delivered to you from Japan with free shipping!
GET MY BOKKSU
Premium, hand-curatedJapanese snack boxes delivered to your door monthly
Open your subscription box locally crafted, premium Japanese snacks with diverse themes for an authentic cultural experience
GET MY BOKKSU
Reach into a to find an abundance of flavors
Discover new tastes with 20+ premium snacks, sweets, and a tea pairing designed around seasonal themes. Journey further into Japan, exploring flavors, aromas, and textures directly sourced from local snack makers.
Jump into a world of classic Japanese ingredients including locally-produced sesame, matcha, red bean, and more. Our ingredients are of the highest quality, sourced from Japanese prefectures with centuries-old traditions in snack making.
GET MY BOKKSU
Enjoy our thoughtful tea pairings, the perfect complement to your Japanese snacking experience. Learn about the importance of tea in Japanese culinary practices as you breathe in aromas refined over the years.
Support our local partners with each Bokksu snack box. We work with family businesses that pass down precious snack-making secrets from generation to generation. Savor their legacies and traditions with each delicious bite.
Learn about the origins, craftsmanship, and unique flavors behind each snack item with our Culture Guide Magazine. Turn your snacking into an authentic cultural adventure with our monthly guidebook.
GET MY BOKKSU
Customers Can't Get Enough of Bokksu
Experience one-of-a-kind snacking with Bokksu
With our monthly boxes of authentic Japanese snacks, your next culinary adventure is always coming soon. Bite into new favorites, cultural delicacies, and refined craftsmanship from the comfort of home.